CBD Oil Liposomal 2.5% CIBDOL 10ml
€49,00
Harnessing the therapeutic power of cannabidiol, Cibdol has upped the ante with Liposomal CBD Oil 2.5%. This formula offers a turbo-boost of CBD for increased potency and a significantly faster absorption rate. State-of-the-art equipment, expert knowledge, and high-grade filtration culminate in a revolutionary product unlike anything you'll find on high street.
Out of stock
Description
Liposomal CBD Oil 2.5%: Industry-Leading Expertise Results In Groundbreaking Formula
Our liposomal formula amplifies the already substantial effect of hemp-derived CBD, providing lasting relief when you need it the most. The combination of liposomes with a small percentage of alcohol allows CBD to be four times more effective than other oils as it is absorbed directly into the bloodstream. This also results in a quicker onset of effects that last considerably longer, making the formula ideal for anyone seeking an immediate lift.
CBD advocates may be skeptical of the lower concentration of this product; however, due to the innovate formula, our 2.5% Liposomal CBD Oil is comparable to our traditional 10% CBD Oil. This higher dosage of CBD delivered to the bloodstream is the driving force behind this increased effectiveness.
Is Cibdol's sophisticated Liposomal formula right for you?
Despite the significant advantages of choosing our unique liposomal formula, the product is not for everyone. The presence of soy makes it unsuitable for individuals with an intolerance, while the addition of alcohol prevents children and pregnant women from utilising the dynamic formula. The complex composition of the oil prevents it from being available in capsule form or from being stored for longer than two months, but it is the ideal boost for most regular users looking for an effective dose of CBD.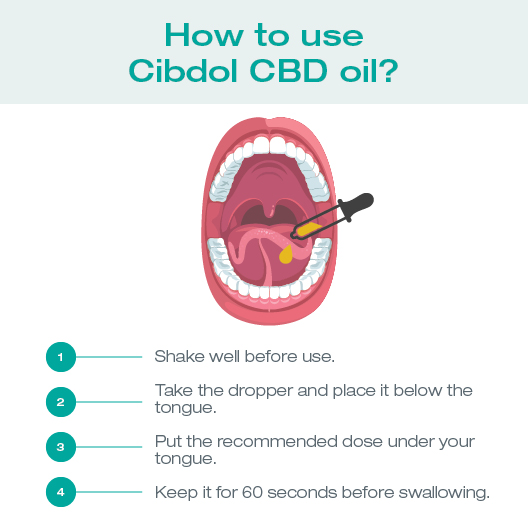 Ingredients: Olive Oil or Hemp Seed Oil, hemp extract, terpenes
*Not detectable by HPLC-UV analytical method (detection limit 10 ppm) on semi-finished product. In Cibdol CBD oils <0.05%.
Additional information
| | |
| --- | --- |
| Weight | 0.2 kg |
| Dimensions | 3 × 3 × 9 cm |
| brand | |
| potency | |
| price_per_mg | |
| mg_per_ml | |