RAW ORGANIC HEMP PROTEIN POWDER ENDOCA 226g
€19,00
Rich 9 essential Amino Acids and high in healthy fats Omega 3, 6 & 9. Amino Acids are the building blocks for collagen, which helps promote healthy skin and joints. A complete source of protein, rich in fiber, helping your body absorb more vital nutrients from your food. Supplies crucial the essential omegas fatty acids your body can't produce on its own, which can help boost heart and brain health.
Description
PRODUCT BENEFITS
Promotes heart and brain health.
A complete protein source.
Enhances sweet & savory dishes.
Suitable for vegetarians and vegans.
Low in salt, saturated fat, & sugar.
Helps boost natural energy & reduces fatigue.
Soy & dairy-free.
INGREDIENTS
100% raw organic plant seed protein powder
SUGGESTED USE
Serving size: 2 tsp (9.4g)
Servings per bottle: 15 (142g)
Suitable for everyday use. Add powder to hot and cold drinks, sprinkle on food or combine with your favorite recipes for baking.
Store in a cool dry place. Avoid exposure to heat or sunlight.
DISCOVER A COMPLETE SOURCE OF PROTEIN
Hemp is a high-quality plant protein in terms of amino acid composition and is a complete source of protein, which makes it perfect for adding to your daily diet. Endoca Hemp Protein is a light powder that contains 60% protein with all 8 Essential Amino Acids. It contains essential Fatty Acids including Omega 3, GLA, and Dietary Fiber. With a less than 90% digestibility rate, hemp protein is easily absorbed into the bloodstream and serves as a valuable source of other nonessential amino acids including arginine.
Our high-quality hemp protein powder is sourced from the finest organic hemp seeds. We only use the highest quality unprocessed ingredients to ensure you receive the natural benefits directly from the plant. Endoca Raw Hemp Protein Powder is 100% organic and produced under strict quality control. GMO-free and pesticide free.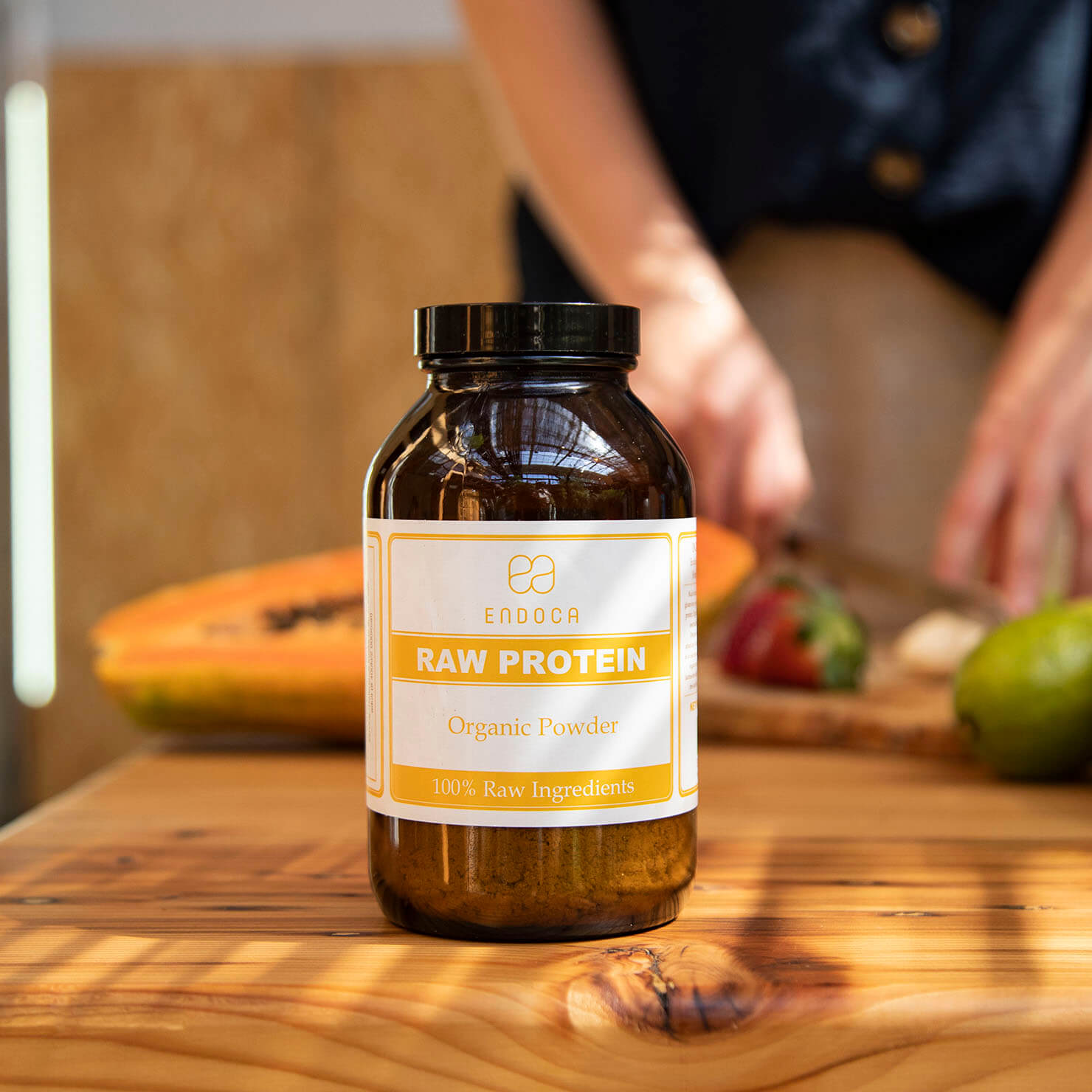 BIO-HACK YOUR WAY BACK TO HEALTH
We have unlocked the secrets of your genes and found a natural way to bio-hack your body to release your true potential.
To build or maintain your body, you need the essential building blocks that are unfortunately missing from most modern diets. A lack of quality organic food and poor diet in your daily hectic life can lead to stress, illness, and fast aging.
Our unique line of organic Raw Proteins is a complete source of protein and amino acids, making it an ideal substitute for vegans and vegetarians. Choose high-quality organic hemp protein instead of generic synthetic protein supplements and bio-hack your way back to feeling stronger.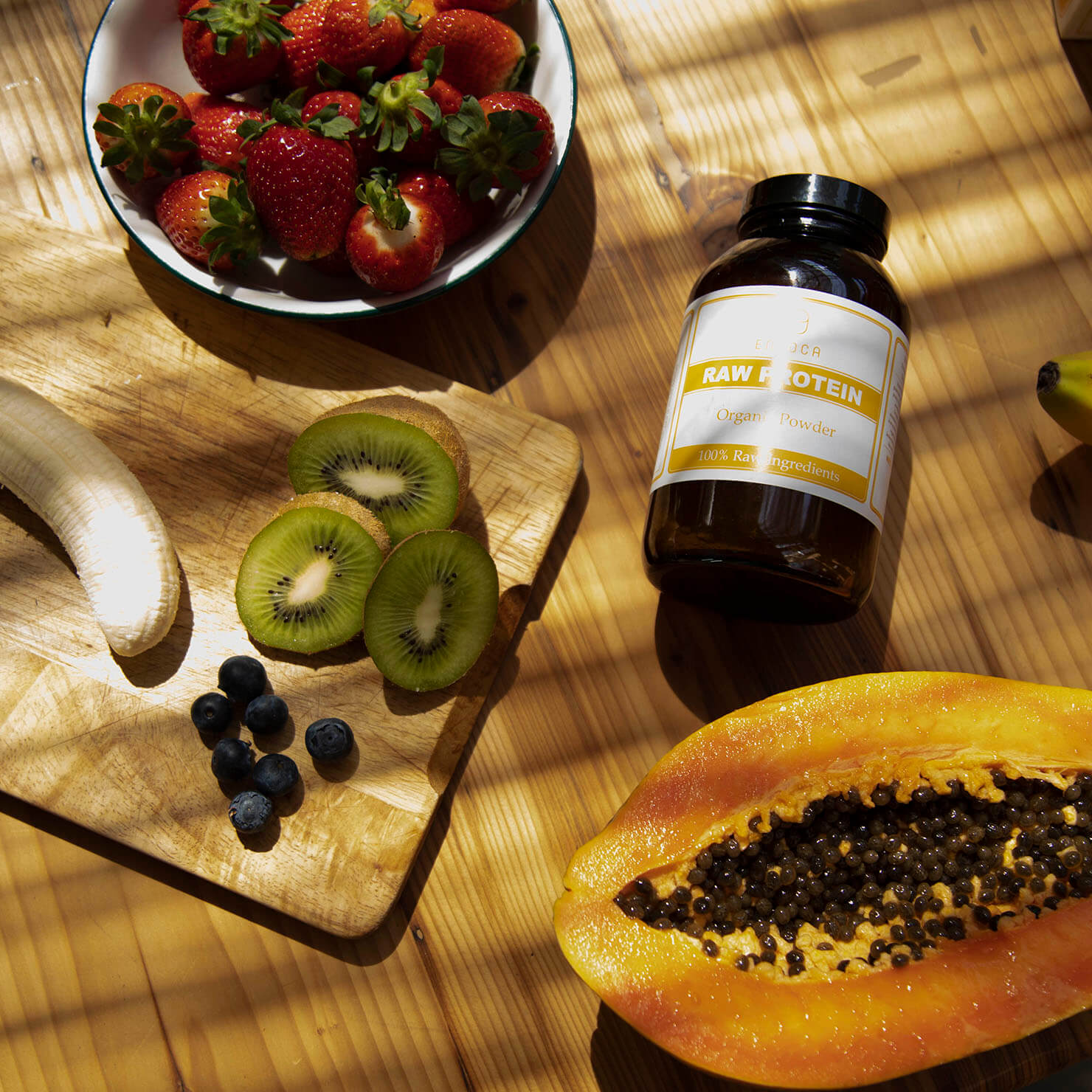 RAFTED WITH REVOLUTIONARY TECHNOLOGY
After a decade of research on how to create balance in the body and mind, our scientists have crafted a unique formula that will bring balance to your body quickly and efficiently, so you can build strength and maintain wellbeing. Helping you boost your immune system, providing you with all the essential building blocks you need.
Technology: Endoca's Hemp Protein Powder is raw, cold-milled, GMO-free, pesticide-free, and we use no chemicals in the production process making it 100% organic. Normally, making proteins requires chemicals and processes that are not sustainable. After a decade of research, we've developed a way to produce clean proteins using compressed air.
Revolution: We grow hemp at our farm that is 100% organic and sustainable using old fashioned methods with inspiration in permaculture. For every bottle of hemp protein you purchase, we grow 108 square feet hemp meaning 108 square feet less GMO on this planet.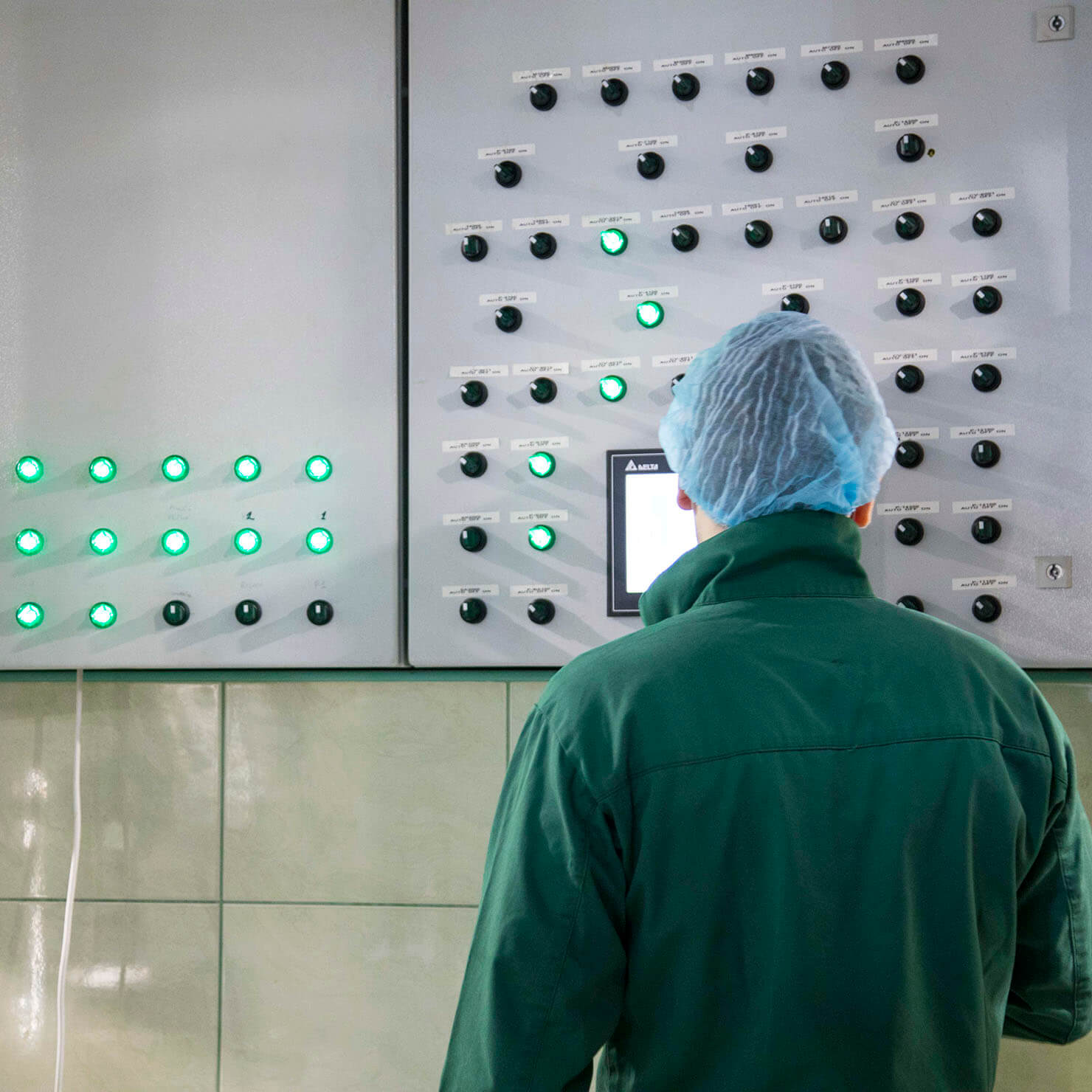 Additional information
| | |
| --- | --- |
| Weight | 1 kg |
| Dimensions | 10 × 10 × 9 cm |
| brand | |
| choose-mixture | |